Back
Xiaomi and Sundance Institute to offer Smartphone Filmmaking Course on Sundance Collab
September 16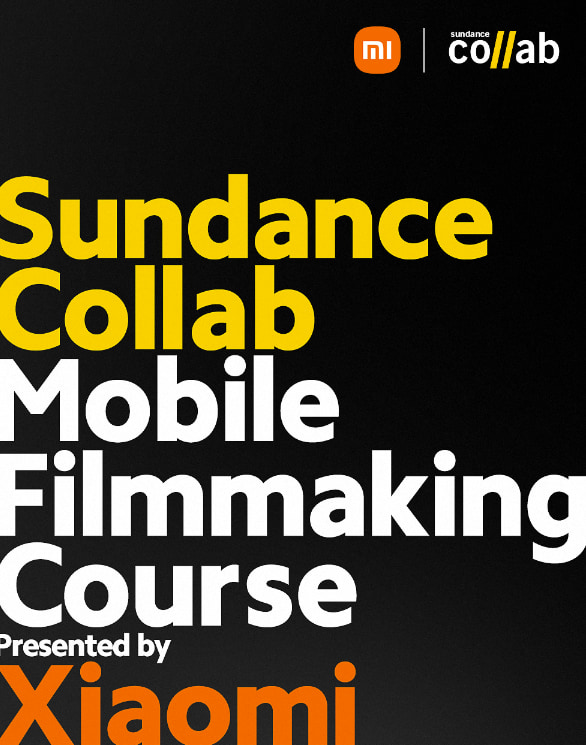 Global technology leader Xiaomi has partnered with Sundance Collab, a global community and learning platform for creators launched by Sundance Institute, to create a customized course unpacking the tools and opportunities for professional mobile filmmaking.
Co-created by filmmaking professionals from Xiaomi Studios and Sundance Collab, the course explores mobile filmmaking and offers a behind-the-scenes look at how films shot on smartphones can be made to look professional. Each episode will focus on a different aspect of mobile filmmaking, from learning to work within the parameters of smartphone cameras to choosing gear, scouting for locations and more. Episodes will also feature appearances from Xiaomi Creators, members of a talent program that provides gifted filmmakers and photographers a platform to share their creativity globally via the lens of their smartphone.
The course is hosted by Steven Senshan, head of Xiaomi Studios, who has been behind some of Xiaomi's most daring smartphone filmmaking endeavors, including the recently launched Xiaomi Film Festival that featured award-winning filmmakers from around the world making their own smartphone films.
"Over the past decade, creators with a smartphone have made high quality work that we have screened as shorts and features at the Sundance Film Festival. We are excited to partner with Xiaomi Studios on this detailed course that will provide global filmmakers with new tools to maximize the craft of shooting on a mobile device," said Beth Tripmacher, Product Lead for Sundance Collab.
The full course, consisting of seven episodes and post-class activities, will be available tuition-free on Sundance Collab on October 4th. First six episodes will also be released once a week on Xiaomi's official social media channels starting on the same day.
Sundance Collab provides an unparalleled, open, inclusive digital destination and experience where independent global creators have a safe space to share their stories, learn and grow as artists, and connect to one another. It was launched in 2018 by Sundance Institute, a nonprofit organization that actively advances the work of independent storytellers in film and theatre, most notably known for the annual Sundance Film Festival in Park City, Utah.